Purchase, Refi, Cash Out Refi, Jumbo Loans and Refis, FHA, VA and USDA Loan Programs with flexible guidelines available.
Interest rates as low as 3%
(Average Timeshare interest rates are more than 15%)
Refinancing & New Mortgages • Approval Within 4 Hours • 14 Day Funding
Making Dreams Come True…Faster!
Interval Mortgage SolutionsSM is a full service lender and financial services provider who can help timeshare owners get optimal returns and enjoyment from their investment. Our company takes pride in offering unparalled assistance in qualifying for and obtaining the programs(s) that best fit each family's particular needs and lifestyle.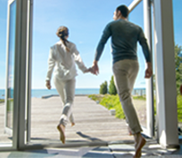 The Interval Mortgage "Eco System"
Powered by technology and unrivaled customer care and service, the Interval Mortgage SolutionsSM "Eco System" is the polar opposite of companies trying to get people out of their timeshare. Our highly innovative programs are, rather, geared to helping our owners get the utmost enjoyment from their vacation investments. All under one solid roof.
Money and time-saving solutions for timeshare owners.
Mortgage Programs – Purchases including refinancing; primary mortgages; reverse mortgages; cash outs; and more
Timeshare Programs – Purchases including refinancing; and programs for independently employed and foreign nationals
Timeshare Maintenance Fee Protection Program
"Sage" College Tuition Rewards *
Many more!

You're probably paying too much for your timeshare if you didn't pay cash.
TIMESHARE DEBT: there is over $10 billion in timeshare acquisition debt on the balance sheet of the major public timeshare develope
INTEREST RATES: the average interest rate on that debt is 15%, AND owners that used their credit card may be paying an interest rate close to 30%.
HOW WE CAN SAVE YOU THOUSANDS: if you have equity in your home. We can refinance your timeshare debt at rates as low as 3%
OUR GUARANTEE/FREE NO OBLIGATION CONSULTATION WITH LICENSED LOAN OFFICER: we can save you money if you have timeshare debt and equity in your home.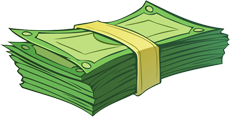 WE HAVE LOAN PROGRAMS FOR ALL BORROWERS
Low FICO requirements
High Loan to Value
Asset Loans
Loans to Foreign Borrowers
Bank Statement Loans
Real Estate Investor Loans
Many More